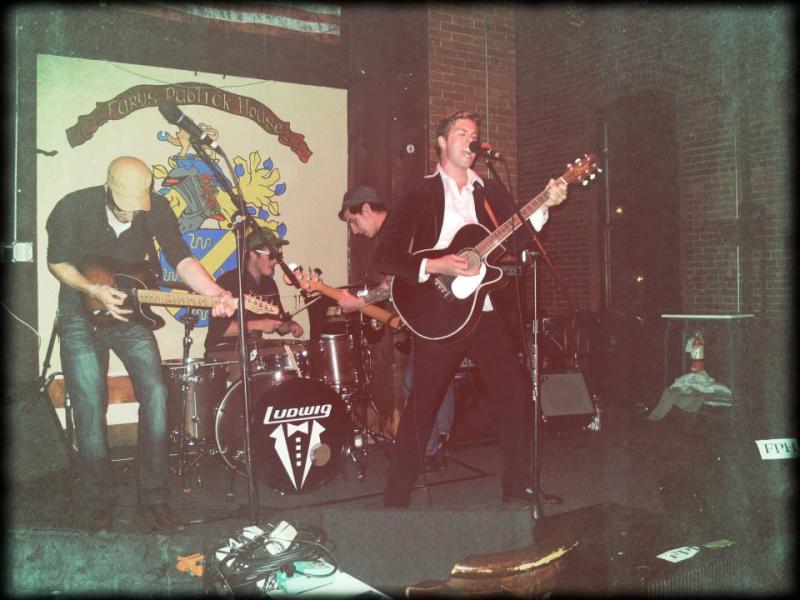 Dressed for the Occasion was formed in 2010 when New Hampshire native Addison Chase (vocals/guitar) moved to Boston to record a solo album with a friend and former band mate, Patrick Hopkins (electric guitar.) When Worcester native Michael Penney happened to hear Addison's talented vocals he immediately jumped at the chance to bring his drumming skill and good natured charm along for the ride. After a summer of practice with Addison's cousin Marc Meyer on the bass, the band found a permanent bassist in Alex Ferrero, another skilled New Hampshire native, and Dressed for the Occasion was born.
With the combination of their fancy attire, Addison's char-broiled vocals, Patrick's steal-rail steady riffs, Penney's unwavering cadence and Alex's thundering five-string bass, Dressed for the Occasion descends upon their audience like a hundred-year storm.
The band has played shows all over Boston and continues to forge their way through the iron doors of Rock n' Roll.